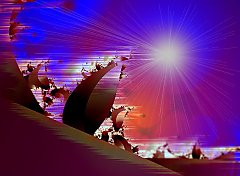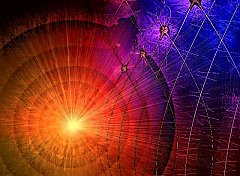 A WORLD OF SHAPE AND COLOUR.
On a quest with Paint Shop Pro 7.
Paint Shop Pro measures up to programs such as Corel Paint and Adobe Photoshop. Although those are a lot more advanced, you will get beautiful results with Paint Shop Pro once you've learned how to do it. Many of this wonderful program's possibilities are hidden, but some time and attention will allow you to create the small colourful miracles that are no longer reserved for professionals only. This tutorial will help you along.

HOME